Fanshawe Student Centre Pharmacy
Fanshawe Student Centre Pharmacy offers:
medication placed in pill organizers (containers for storing scheduled doses) at no extra cost with prescription
medication placed in blister packs (sealed, push-through packaging used to separate doses) at no extra cost with prescription
free delivery for prescriptions
discounted dispensing fee for Fanshawe students
Our Pharmacy accepts all drug and health plans.
Whether it be a quick refill, special packaging for your medications, over-the-counter remedies for coughs, colds, aches and pains, cosmetics and haircare items or just a small gift or card, we have it all right here for you!
We are wheelchair accessible!
Fanshawe College, Student Union Building
Room J1000
1460 Oxford St E
London, ON N5Y 5R6
(Next to Booster Juice and the Gym)

GET DIRECTIONS
REGULAR HOURS
Mon – Thur: 9:00 am – 5:00 pm
Fri: 9:00 am – 4:00 pm
Sat: CLOSED
Sun: CLOSED
CLOSED DEC 24-JAN 2 each year for holidays
SUMMER & WINTER BREAK HOURS
Mon – Thur: 9:00 am – 3:00 pm
Fri & Weekends: CLOSED
(519) 451-0025
FAX: (519) 451-0753
EMAIL: fanshawe@rogers.com
SERVICES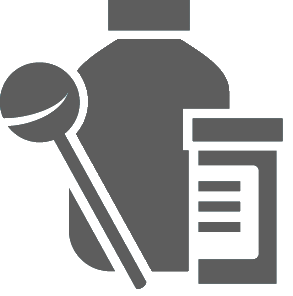 Dimsdale Obedoza- Pharmacist