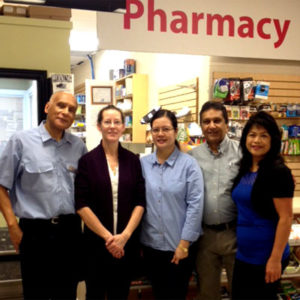 McMaster University Centre Pharmasave is a full service Pharmacy serving Hamilton and surrounding area. Whether it be a quick refill, special packaging for your medications, over-the-counter remedies for coughs, colds, aches and pains, cosmetics and hair care items or just a small gift or card, we have it all right here for you.
The Pharmacy is located in the McMaster University Student Centre (MUSC) building. Our pharmacy is wheelchair accessible.
We accept
To contact the Pharmacy, email us using the form below.