Western On-Campus Pharmacy
COVID-19 Vaccinations are available at this pharmacy for anyone 18 years + older. Book online today!
Thank you for your patience during these challenging times.
We would like to provide you with the following update.
Western On Campus Pharmacy has returned to regular hours of operation,  8:30AM – 7:00PM Monday thru Thursday, 8:30AM – 5:30PM Friday, 9:30AM – 4PM Saturday and 11:00AM – 4:00PM Sunday. We will be open on the Labour Day Weekend, including the holiday Monday from  9:00AM – 4PM. Our Canada Post Outlet is open Monday thru Friday, 9:00AM – 4:00PM during covid-19.
All customers are required to wear protective masks, keep a safe distance of 6 feet (2 meters) away from staff and other customers and sanitize hands whenever possible!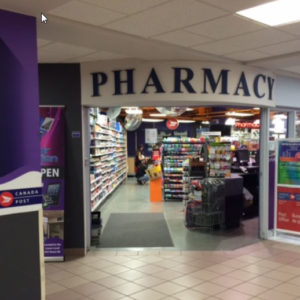 You've come to the right place for a quick, professional prescription service… and Western On-Campus Pharmacy now operates a FULL SERVICE post office on location.
We have expanded! We aren't just a pharmacy and variety store, but a post office too! Whether it be a quick refill, special packaging for your medications, over-the-counter remedies for coughs, colds, aches and pains, cosmetics and hair care items or just a small gift or card, we have it all right here for you! We offer almost all the services that Canada Post does at our in-store post office.
We are wheelchair accessible!
Lower Level, UCC
The University of Western Ontario
Room 36 C
London, ON N6A 3K7

GET DIRECTIONS
REGULAR HOURS
Mon: 9:00 am – 7:00 pm
Tues – Thurs: 9:00 am – 6:00 pm
Fri: 9:00 am – 5:00 pm

Weekends: CLOSED

until further notice during Covid.
SUMMER & READING WEEK HOURS
Mon – Thur: 9:00 am – 5:00 pm
Fri: 9:00 am – 4:30 pm
Sat & Sun: CLOSED
(519) 661-4058
FAX: (519) 661-4092
EMAIL: western@universitypharmacy.ca
POSTOFFICE
(519) 661-3504
NEW HOURS during Covid-19
Mon – Fri: 9:00 am – 4:00 pm ONLY
HOURS
Mon – Thur: 9:00 am – 6:00 pm
Fri: 9:00 am – 5:30 pm
CLOSED WEEKENDS & PUBLIC HOLIDAYS
SERVICES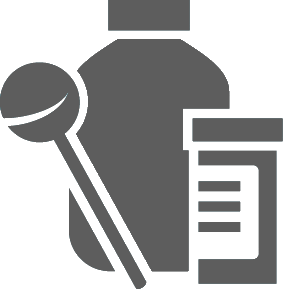 Mohammad Safeek Roberts & Al Jiwaji – Pharmacists