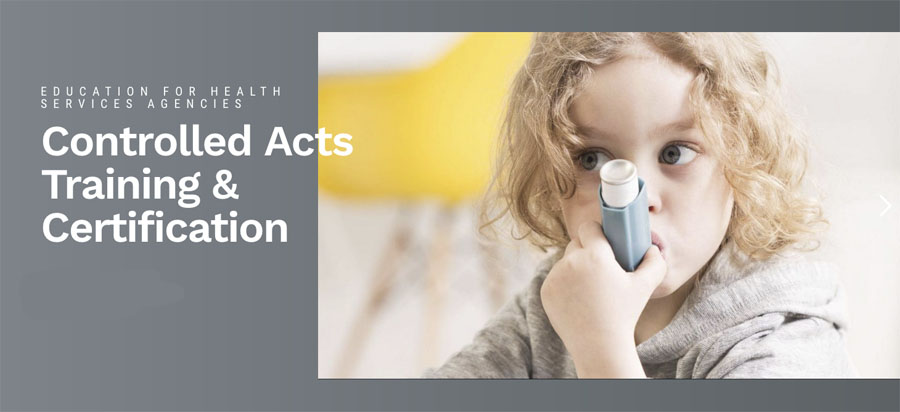 Controlled Acts Training & Certification
We provide training and certification for controlled acts and medical procedures that are performed in the community.
This program has been developed by a team of Registered Nurses with over 30 years combined experience in Developmental Services. The comprehensive program ensures that agencies and staff members are compliant with the Regulated Health Professions Act (RHPA), Quality Assurance Measures (QAM), and the College of Nurses of Ontario (CNO). This training process that meets the requests of agencies: keep costs low, make training available at different times so all shifts can attend and reduce the amount of replacement staff needed in order have staff attend training sessions.
Program Highlights
Training modules are available 24/7. Staff can train when it is convenient for them.
Staff do not have to travel anywhere to attend training. Modules can be completed from any computer or smart device.
Staff can attend training from work during "down times" eliminating the need to replace staff on their shifts.
Theory training can be done in sections and the program will remember exactly where the staff member left off during their last session.
Training can be personalized to meet specific needs.
The program ensures standardized and transferable training across the province of Ontario.
Nurses guide you through the entire process of compliance.
Online training can augment any nursing services you may presently employ, allowing you to concentrate nursing services where you need them most.